What Does iFun Video Converter Do for you?
iFun Video Converter enables you to watch videos in any way you want to. Convert any videos to hundreds of formats and watch them wherever you like - on your PC or your family or friends' mobiles. Reduce video file size with high fidelity retained. Converts any 2D video to VR-3D video and offers you the continuous content for your VR devices. Rip and copy DVD for backup. Works as free online video downloader allowing you download high quality videos from YouTube, Vimeo and other popular video-sharing websites.
Virtually Any Format
You Want
Smaller Size But
High Fidelity
Free VR-3D
Video Converter
HD DVD
Backup & Copy
Free Online Video
Downloader
Convert Any Video as You Can See

iFun Video Converter (named Format Package before) will convert
videos & audio files to whatever format you want, such as mp4,
mkv, flv, 3gp, wmv, avi, mov, 3g2, mp3, aac, wav, m4a and much
more. No matter it's the 3D, 4K, 1080p video clip or a FLAC audio
file, the original quality will be preserved in the appropriate format. iFun Video Converter makes video & audio conversion with no limitation. Now it covers over 150 video & audio formats. More new formats are continually being added to the database.
See how it Works

+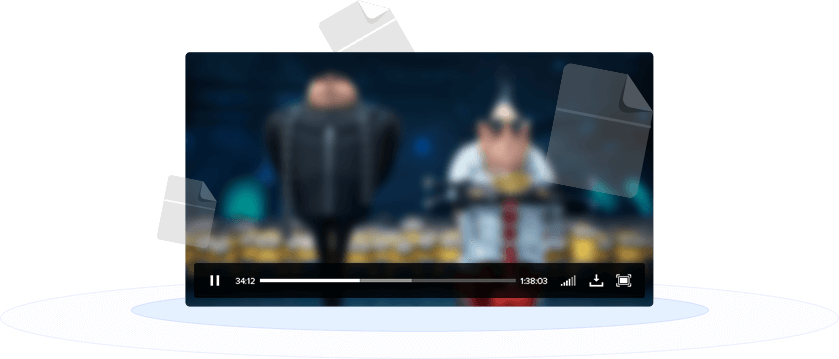 Step 1, Add your files

Add the videos you want to converter

Step 2, Choose format/device

Select the format you want: MKV, AVI,
WMV, MP4, MPG, FLV, MP3, AMV,
H264, SWF, RM, 3GP etc.

Step 3, Ultrafast Conversion

Just one click on CONVERT to
get it done
Save High Fidelity Video with Smaller Size
The latest High-Efficiency Video Codec (HEVC, H.265) provides double compression but still preserves the original high quality. iFun Video Converter fully supports HEVC/H.265, and it can act as video file size converter to convert videos to smaller size without quality loss. That makes it much easier to upload high definition YouTube, Vimeo & Instagram videos, and store UHD videos in your mobile phone, laptops and other devices just at nearly half the normal sizes.
Download to learn more >
Any Video Could Be a VR-3D Video
HOT
iFun Video Converter is the first free tool which offers the most convenient way to continuously create content for VR devices. Every kind of 2D videos can be converted to high-quality VR-3D videos which are compatible with almost all the existing VR devices. For example, you can convert gopro videos to VR-3D videos and enjoy them in a total immersion way, even the video is taken by your mobile phone. iFun Video Converter is the best virtual reality video converter that let you create high quality VR videos and enjoy your favorite videos in a different and fantastic way.
Download to learn more >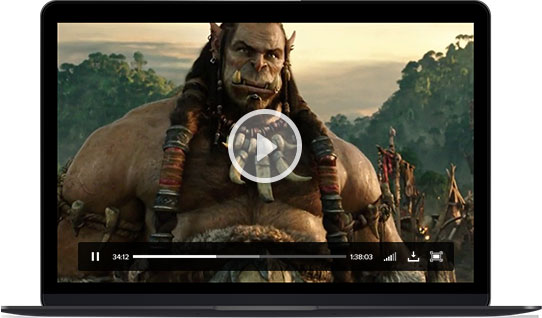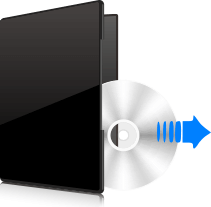 Copy & Backup DVD with One Click

Want to watch your favorite high-definition DVDs at any time? Want to copy & backup these blu-ray DVDs to your PC, iPhone, Android, tablet or any other portable devices? iFun Video Converter can backup and copy your DVD contents including UHD, 1080p & 4K videos with lighting speed while also offering you a quick and simple way to convert those high-quality DVD video contents to any format you want. Then you are able to enjoy your movies & videos on the go.
Download to learn more >
Download High Definition Videos from 100+ Websites
It's easy & free to download online videos & audio files from websites. What you need to do is just to copy the link and start the download. The high quality videos and songs will be downloaded as MP4, 3GP, AVI, MKV, MP3, M4A, AAC and any other formats you need for your iPhone, Samsung, Android, and tablets. As a high speed video downloader, iFun Video Converter already supports over 100 popular video-sharing websites including YouTube, Dailymotion, Vimeo etc. Even better, you can also download a whole YouTube Channel with just one click. Original quality preserved, no watermark added.
Download to learn more >
Download iFun Video Converter Now
All-in-one tool to download, convert video and backup DVDs. Definitely FREE.

Free Download
Windows 10/8/7/Vista/XP
Unobtrusive and user-friendly application

- www.softpedia.com

On the whole, iFun Video Converter is very easy to use, making it suitable for both experts and complete novices. The encoder presets certainly help in this regard, as they enable you to convert your videos to the right format every time, but the application's intuitive interface also plays an important role.